---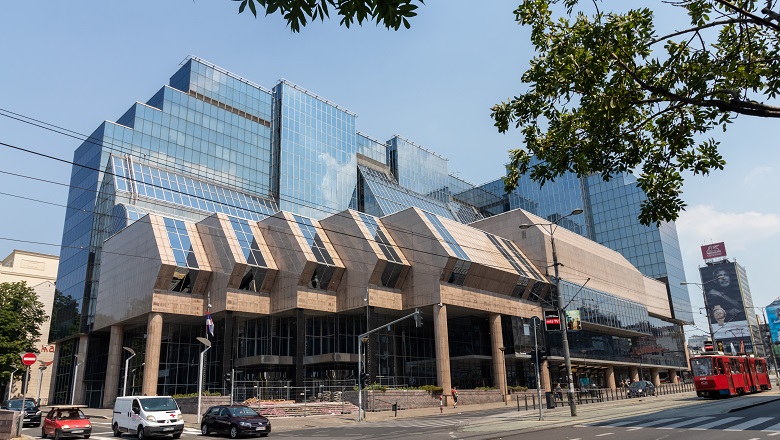 The modern headquarters of the National Bank of Serbia in Belgrade.

The National Bank of Serbia (Народна банка Србије in the native Serbian) has joined a growing list of central banks to add a sizeable sum of gold to the nation's reserves.
Official figures show that Serbia added nine tonnes of gold to the central bank holdings in October. The transaction was worth approximately $438 million (€397.9 million), with the gold price at $1,503 per ounce.
Jorgovanka Tabaković, the governor of the central bank, told reporters: "We have completed gold purchase transactions and Serbia is safer today with 30.4 tons of gold worth around 1.3 billion euros ($1.4 billion)".
It is reported that Tabaković acted on the advice of President Aleksandar Vucic, who recommended a gold addition to the national reserves back in May. Ms Tabaković is also the vice-president of the ruling Progressive Party, so such contact isn't unfeasible.
There is one flaw with the figures being reported, however. According to news reports, Serbia's gold reserves increased by 10%. Nine tonnes of gold is 29.6% of the new overall total 30.4 tonnes, and 42.05% of the previous 21.4 tonnes of gold. Either way, the increase in gold holdings is far larger a percentage and, perhaps, the 10% increase referred to Serbia's central bank reserves in general – including other assets like the US Dollar.
Elsewhere, Poland has repatriated 8000 gold bars from the Bank of England vaults in London. 100 tonnes of gold – half of Poland's gold reserves held by the BoE – finished being returned earlier this week; transported back to the National Bank of Poland's vaults via airlift with security firm G4S.
As the image above shows, police and security services escorted the cargo to an undisclosed London airport in the dead of night, ready to be flown east to Warsaw on a Boeing 737 freight plane.
It might not be the last such run for G4S either, with Romania considering similar repatriations from the Bank of England. At present, 61 tonnes of gold bullion reside in the BoE vaults on behalf of Banca Națională a României.