Pound hits two-week low as Westminster prepares for Brexit showdown
---
2019-09-02T16:16:06 Michael Pinson, News Editor
2 Sep 2019, 4:16 p.m.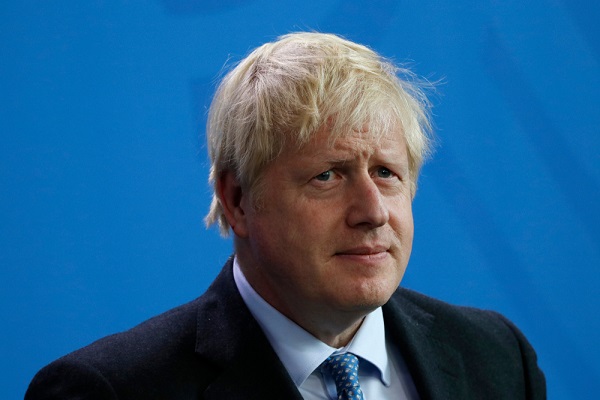 .
The pound sunk to a two-week low this morning ahead of what could be a chaotic and historic week in Westminster.
Tomorrow, following the six-week summer recess, MPs are due to sit in Parliament once more. The past few weeks has seen politicians across both Houses trade back and forth regarding Brexit and its impending conclusion, but the latest move from the new Prime Minister could see MPs back in their constituencies for another five weeks.
News broke last week that Boris Johnson intends to prorogue Parliament for over a month – meaning MPs will be unable to pass any legislation between September 12th and October 14th. This was met with condemnation from many politicians, and significantly reduces the time MPs now have to debate Brexit before the current deadline of October 31st.
The pound dropped by over a cent against the US Dollar today in anticipation of a combative week. After reaching $1.21722 in early trading, the pound is now worth $1.20530 – the lowest in a fortnight. The drop in the pound has seen gold increase from £1,249.70 to a peak of £1,268.23 over the course of the day.
Tomorrow will see an alliance of opposition parties attempt to outlaw any prospect of no-deal Brexit, via Standing Order 24. The fear of losing control has resulted in the government threatening any rebel conservative MPs with deselection. This is a bold threat considering the removal of even one MP would end the PM's majority in the House.
In a further twist today, rumours are growing that the government is discussing the prospect of calling a snap election, to be held before the October 31st Brexit deadline. This could be a huge gamble given the results at the European elections in May – which saw remain parties like the Liberal Democrats make significant gains. Boris Johnson may however feel that he can capitalise on the 52% of people that voted to leave; campaigning as the only major party that is willing to carry out the referendum result. If Johnson could increase his majority then his mandate for negotiation and exit would be much stronger. Time will again be short however; a snap election would need to be agreed by Parliament, and then held - at the earliest - five weeks after that period.

.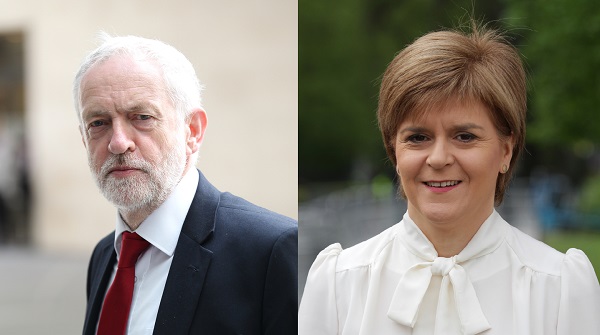 Jeremy Corbyn and Nicola Sturgeon have both expressed their willingness to hold a general election,
so long as polling takes place before October's Brexit deadline.
Even this approach, despite Labour's eagerness for an election, has its drawbacks. Some MPs fear that Johnson could try and set the general election date after the Brexit deadline, in a final bid to stop MPs from blocking Brexit.
Economic confidence in Britain has already been subdued for months, with fears growing over the potential for recession, and the current political uncertainty is doing nothing to help restore it. The pound's woes today have been further harmed by news today that the UK factory sector has contracted for the fourth consecutive month; the worst performance in seven years. PMI surveys show that new orders and exports have been shrinking now since May, and that the contraction is still gaining pace.
The reduction is lowering manufacturers confidence – with the latest figures representing the largest slump in orders since the financial crisis. Stockpiling ahead of the October Brexit deadline could see numbers artificially boosted somewhat, but the effect could be short-lived, and might not be enough to keep Britain out of recession in 2019.
The stage is set for an uncertain week, and safe-haven assets could see significant gains as a result.