Korea's NH Nonghyup Bank has started offering its customers silver bars following a surge in demand for safe haven assets.
The move makes Nonghyup the fourth bank in Korea to offer retail investors silver bars. Nonghyup already offers customers gold bars in six different sizes (10g, 37.5g, 100g, 187.5g, 375g and 1k), but announced it would be adding a smaller 3.75g gold bar, as well as introducing the 1 kilogram silver bars to its range.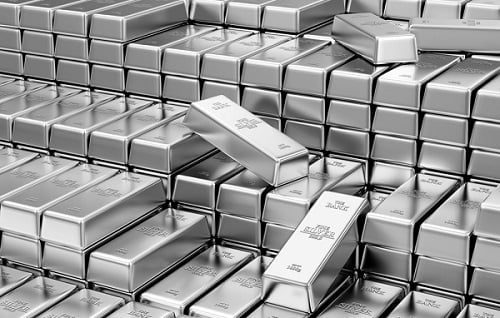 Demand for safe haven assets has been increasing around the world in the past few months, with the US-China trade war escalating, and global economies slowing. Recession fears have also been growing following the inversion of yield curves in the US recently. Other countries – like the UK and Germany – also have recession looming over them, and investors worldwide are turning to safe haven assets in order to protect their money, with Korea no different.
With gold and silver prices both climbing in the past three months it's easy to see why Nonghyup would want to enter the retail bullion market. According to figures released by Woori Bank and KB Kookmin Bank – two of the Korea's leading lenders, the two sold silver bars worth 698 million won. This represents an 18-times increase in sales from just a year earlier, a sizeable increase in demand.
Silver prices in the Korean won have moved in accordance with global prices, gaining around 30% since July. Analysts predict silver could climb higher still, so Nonghyup's move into the silver market comes at a potentially profitable time, and offers Korean's the chance to protect their wealth with a precious metal.