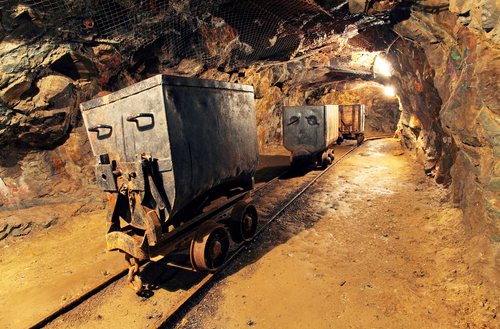 The amount of gold mined and refined each year is expected to increase by 17.4% by 2023 according to analytics firm GlobalData. The growth should be at least 2.5% each year for the next five years, with a total output of 132.1 million ounces.
The company, who has been assessing the state of the gold industry, pinpointed Russia, America, and Australia as the three countries that would likely be responsible for the increased output; whether through advanced mining technology or new mining projects.
Gold is currently enjoying strong investor demand in the face of trade war uncertainty, Brexit, debt fears, and the threat of a global recession. The price of gold has increased by 12.7% in the past three months, 15.93% in the past six months, and 25.63% in the past year.
The forecast for gold production in 2019 is an output of 109.6 million ounces of the precious metal; a 13.25% increase from 2018's figure of 95,083,344.2 troy ounces of gold. The surge in demand for gold as a safe haven investment has inspired a fresh injection of capital into gold mining firms, with large companies like Newmont and Barrick each merging with rival firms to increase their market share and mining expertise in order to push on with technological advances to revive older mines that are starting to become exhausted.