---
The International Monetary Fund has warned that the 'Great Lockdown', as it is being dubbed, will rival the Great Depression of the early 1930s. The forecast is for a 3% economic contraction in 2020, rather than a predicted 3.3% growth.
The news came on the same day that the Office for Budget Responsibility published a report alerting the British public that the second quarter of 2020 could see a record level of economic shrinking, up to 35% contraction if their estimations are correct.
The OBR published its 'Coronavirus reference scenario' on Tuesday, in which it describes the possible impact of the global economic financial crisis. Following a possible three months prolonged lockdown, the report suggests unemployment could reach two million - equal to around 1 in 10 of the working population.
.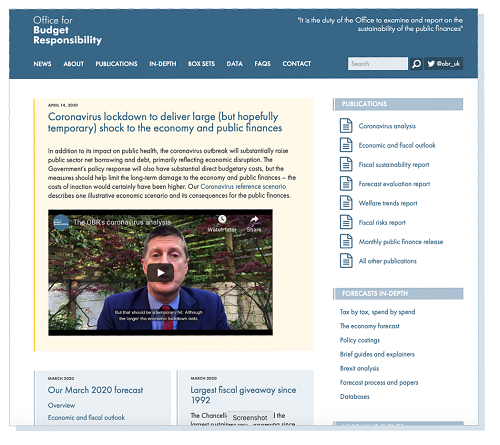 The OBR report on the coronavirus impact on the UK economy. Read the report.
.
Such a high level of long term unemployment has not been seen in the UK for over 30 years, and though the OBR has stressed this isn't a definitive outcome, the IMF is expecting the UK economy to shrink by 6.5% even with the bounce-back. Silvana Tenreyro of the Bank of England has today issued a similar warning of an "extremely large" impact from the coronavirus and its global hindrance of economic activity.
Other nations are reporting similarly disastrous figures, with America now at 22 million unemployed. The Department of Labor reported 5.2 million unemployment claims last week, and 6.6 million the week before.
France is another nation pumping cash into its economy, with €100 billion now issued by their treasury to keep the country ticking over; the largest spending spree since the Second World War. The forecast for their economy is already an 8% contraction, having deteriorated from the 6% forecast only a week before.
Gold demand inevitably rose on Tuesday, driving prices to a seven-year high in Dollars. Gold peaked at $1,747.99 per troy ounce during afternoon trade, and even at a slightly lower price of $1,718.06 per ounce today, gold is still up by $30 per ounce or 1.78% this week.