Canada investigating gold mining takeover from Beijing
---
2020-07-08T11:43:04 Steve Ward, News Editor
8 Jul 2020, 11:43 a.m.
In this age of globalisation, the governments of mineral rich nations and developed mining industries fear losing control to foreign conglomerates. There are therefore growing concerns in Canada, which is the financial home to many of the world's largest gold mining companies, of increasing loss of control to China.
These concerns are focused on the dealings of a mining conglomerate that is part state-owned by China, Shandong Gold Mining Co. Ltd. The company is part of the Beijing government's 2015 plans to stockpile gold, as a hedge against economic volatility and move away from a reliance on the US Dollar.
In April this year, Shandong Gold announced it had acquired the Canadian based mining company TMAC Resources Inc. The deal is priced at around 202 million Canadian Dollars (£119,432,440).
.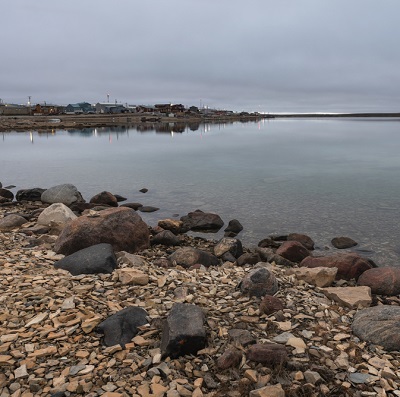 Mineral rich, Hope Bay in the Canadian Arctic region of Nunavut is an area of outstanding ecological importance
Canadian TMAC owns the Hope Bay Property in the Canadian Arctic region of Nunavut. This includes the Doris, plus Madrid and Boston mines. The Doris Mine has already begun producing gold and the remaining developments in Hope Bay are predicted to be Canada's next major gold mining area.
Not only is the area mineral rich, but it also has considerable ecological, political, and military importance. The timing of the takeover, coming in the midst of the coronavirus pandemic, may also have distorted the price of the multi-million deal.
In the light of enhanced national security concerns the Canadian government therefore came under pressure and are currently reviewing the takeover. The Canadian department of Innovation, Science and Economic Development is responsible for overseeing foreign investments. To date, however, it has declined to comment further on the position of buyout.
Relations between the governments of China and Canada are already strained by the arrest of Chinese Huawei Technologies' chief financial officer, Meng Wanzhou. She has been held since 2018, facing extradition to the US where she is charged with violating sanctions against Iran.
.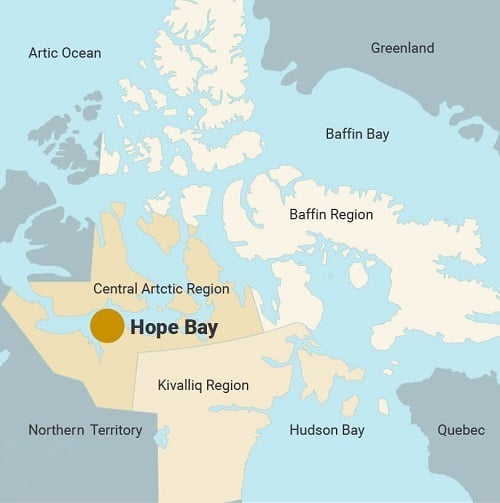 Hope Bay is predicted to be Canada's next major gold field
The controversial takeover of TMAC is not the first intrusion into Canada from Beijing. Last November, another state-owned enterprise, Zijin Mining Group announced growth plans to acquire mining operations outside of China. Zijin Mining is one of China's major gold producers and operates the nation's largest open pit gold mine, Zijinshan, plus three others.
In December Zijin agreed to buy Continental Gold Inc. for 1.3 billion Canadian Dollars (£766,895,693). The deal was completed in Toronto on March 4th. Continental was previously a Canadian owned worldwide business. It has major gold mining interests in the Columbian Buriticá project. The 23-year project has mineral resources of 16.02 million tonnes, with an inferred gold production of 6.46 million ounces – over 180 tonnes.
Following the acquisition of Continental in June, Zijin Mining also agreed to buy Guyana Goldfields Inc. in a deal worth about 323 million Canadian Dollars. Guyana Goldfields was another Canadian based business. It operates the open pit Aurora Gold Mine in Guyana. Over its anticipated 17-year life cycle the South American Aurora mine is expected to produce 3.3 million ounces, over 93 tonnes, of gold.
Canadian mining takeovers, Meng Wanzhou's arrest, and wider concerns regarding Huawei Technologies are all viewed as part of the wider global trade dispute between China and the US. Gold prices have been closely linked to this dispute and have consistently risen when tensions have heightened.
Recently, the gold price has been mainly reacting to the Covid-19 and the economic damage it has caused. However, the possibility of the ongoing trade war between the US and China escalating further is ever-present, and would only add to the global economic woes.
The 2020 United States presidential election is scheduled for November, and both Donald Trump and Joe Biden have taken a tough line on China. With the gold price expected to rise significantly in the coming months Canada may be more reluctant to allow foreign companies to mine its precious metal resources, and this could add further fuel to the ongoing disputes between China and the West.