Joe Biden has extended his lead over Donald Trump in the nail-biting final stretch of the US election. With legal challenges already launched by Republicans in a bid to overturn the results however, the vote looks a long way from being finalised.
After election night failed to produce a clear winner, the result looked like it might go either way, but as mail-in votes were added to tally's, Biden so far looks to be slightly ahead and is nearing the 270 electoral college votes required to declare victory.
.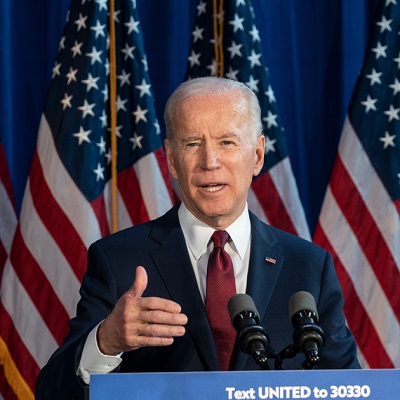 Will Joe Biden become the 46th President of the United States?
Key states like Arizona, Georgia and Pennsylvania are yet to call a winner, and could be enough to threaten the Biden win if a final-hour surge for Trump should appear.
The Trump campaign has already launched legal challenges in Wisconsin, Georgia, Pennsylvania and Michigan. They claim that voter fraud has led to false counts, and that incumbent President Trump has won when counting 'legal ballots'. Legal proceedings could take days or even weeks to be resolved as votes are recounted and scrutinised for any signs of fraud, starting at state level before potentially moving up to the Supreme Court for any appeals.
Civil unrest was largely avoided on election night, but has now begun to break out as groups protested outside counting offices and called for vote counting to be ceased, while others protested to ensure that all votes are counted. The election has revealed how divided the US is, and passions are likely to remain high even after a winner is officially announced.
Gold and silver have seen volatile trading for the past 48 hours as investors react to the twist and turns of the election. Gold is up 1.93% so far this week in Dollars, reaching a peak of $1,919.42 per ounce this morning, as markets price in the protracted legal fight for the presidency that now faces the US. Silver meanwhile is up 5.84% at a peak of $24.60 this morning.
With the inauguration currently set for 20th January 2021, there is still plenty of time for further surprises to emerge, and without a strong, uncontested winner, things may not be smooth sailing for whoever claims victory in the days ahead.