---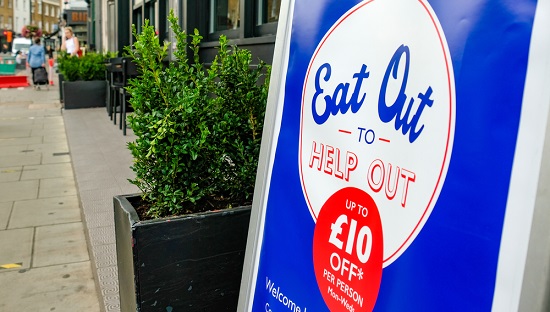 UK Gross Domestic Product (GDP) is down by 9.2% on pre-covid levels according to the Office for National Statistics (ONS), with a warning from the ONS that GDP is growing once again, but far slower than expected due to a declining rate of growth.
The latest statistics show that after the initial economic hit caused by the lockdown, GDP grew by 9.1% in June. In July this figure had slowed to 6.4% and in August GDP growth was 2.1%.
The ONS believes that 50% of August's growth came from hotels and restaurants. The hospitality sector has benefited from the government's 'Eat Out to Help Out' scheme, but said scheme ended in August and, faced with rising Covid-19 cases during that time, new regional restrictions have now been imposed on bars, restaurants, and other social venues.
In stark contrast, production and manufacturing sectors grew by a mere 0.3% in August, and Suren Thiru, Head of Economics at the British Chambers of Commerce, believes the recovery may be running out of steam.
"Although the UK remains on course to exit recession in the third quarter [July - Sept], the looming triple threat of surging unemployment, further restrictions and a disorderly end to the transition period means the recent rally in economic output is likely to be short-lived."


Monthly index, January 2007 to August 2020. Graph courtesy of the Office for National Statistics.
Many UK investors are covering against risk and continuing to buy safe havens such as gold. With growing calls for the government to follow Scotland's example and impose tighter restrictions, further UK economic stimulus is also expected as the country rapidly approaches a second national lockdown.
Considering this, plus the continued lack of a Brexit deal, the Chancellor is expected to announce further new economic measures to try and avoid the UK falling back into recession no sooner than it leaves it.