---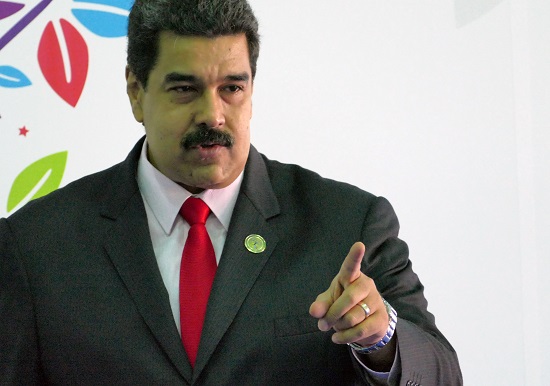 Nicolas Maduro, the contested president of Venezuela
A British appeals court has overruled a decision which legitimised the UK government backing Juan Guaidó as the legitimate president of Venezuela, rather than the incumbent Nicolas Maduro.
Maduro, socialist successor to Hugo Chavez, is seeking to withdraw all of Venezuela's gold from the Bank of England – approximately $1 billion – but the UK government has so far denied Venezuela access, citing alleged electoral interference based on claims made in the South American nation.
Venezuela held a presidential election in 2018, with Nicolas Maduro's United Socialist Party of Venezuela (PSUV) winning with 67.8% of the vote. Opposition leaders and supporters argued that the government had kept the election campaign window short to hinder opponents, as well as strong accusations about arresting rival politicians before, during and after the campaign.
The UK government is one of many nations which has lent its voice to supporting the former National Assembly Speaker, Juan Guaidó, rather than Maduro. Guaidó was an opposition choice along shared lines and mutual agreement following the contested result. America went even further, and has imposed sanctions ever since – financially debilitating the country in the process. The Maduro Administration argues that the gold coming back from the Bank of England would be sold, with the funds then used to buy food, medicine and supplies for the people of Venezuela.
The problem for outsiders, as inevitably found by the appeals courts, is that this is all speculation. Venezuela's government arrested several politicians and members of its armed forces for treason and other crimes of corruption, as well as expelling two US diplomats who were rumoured to be involved. The convoluted nature of the political situation in Venezuela mimics that of neighbouring Bolivia and Columbia; is the government genuinely corrupt, or are outside forces – like the CIA or private businesses – trying to force a regime change?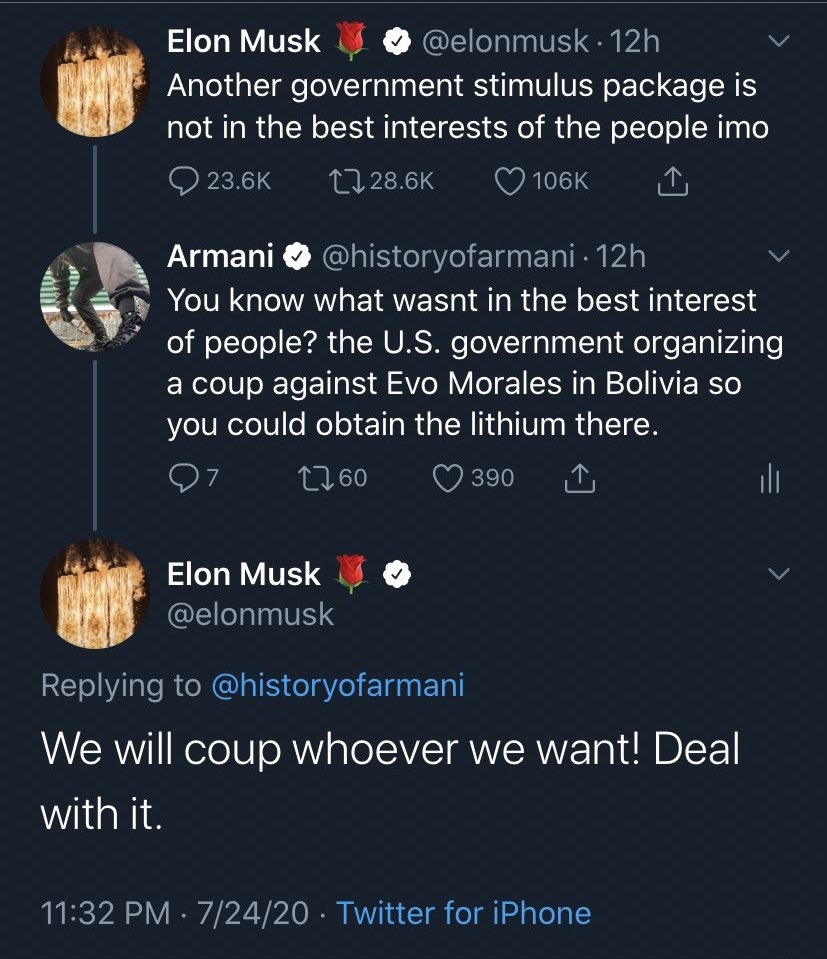 A tweet from billionaire Elon Musk, whose company Tesla uses lithium sourced from Bolivia. Supporters argue this was just a joke, but it's hard to ignore the historical trend of interference from the US within South America.
Speaking to the Financial Times, Sarosh Zaiwalla, senior partner at Zaiwalla & Co representing the Maduro government, said: "Our client is very happy with this judgment."
The case will now move back to the High Court, with Vanessa Neumann – envoy to Juan Guaidó – telling the FT that they will "pursue every step in the legal process to protect the people of Venezuela" but Venezuela's parliamentary elections this December may influence the High Court's decision based on the democratic showing there.