Following months of discussions to try and resolve a post-Brexit trade status for the UK, Prime Minister Boris Johnson has stated that trade talks between the UK and EU are now 'over'.
The announcement throws any further talks into doubt and makes a no-deal Brexit the likeliest outcome in the next few weeks.
.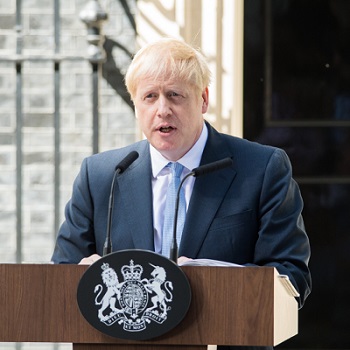 .
Boris Johnson had previously set a deadline of 15th October for an agreement to be reached, before seemingly walking back on this date. On Friday morning the PM then warned that the country needed to 'get ready' to continue with Brexit without a trade deal in place.
This was followed by a statement from a Downing Street spokesperson Friday afternoon, who said that there was 'no point' in talks continuing on the current basis.
A fresh week of talks were scheduled to be held this week, ahead of an EU summit, but EU negotiator Michel Barnier has now cancelled his plans to travel to London, and will instead discuss via a video call what form any further talks should take, if indeed any more are held.
Until an official statement is made by both sides, there is still room for further talks however. Faced with economic hardship from the coronavirus pandemic, neither the UK nor EU will welcome the loss in revenue a no-deal Brexit would cause. Michael Gove has already confirmed that the UK will talk if the EU makes concessions on key areas. The increase in rhetoric from the UK is the strongest yet however, and it is difficult to imagine anything but no-deal Brexit being the final outcome.
The Pound initially took a hit as the news broke but has so far this week recovered somewhat as markets cling to hopes of an eleventh-hour deal to be agreed in phone talks this week. If Boris Johnson's stance prompts a quick compromise from the EU, and a deal is agreed, the Pound is expected to strengthen further.
With both sides this morning stating that they will not sign a deal 'at any cost' however, the deadlock may continue, and the UK officially walk away. If so, then the Pound is expected to fall further, pushing the price of dollar-denominated metals like gold and silver higher.
The EU feels there are still four weeks left for negotiations to take place, leaving just enough time for ratification by each side before the end of the year. Without any extension after this, which the UK government remains firm in its refusal to request, then even the EU will have to officially walk away. It remains to be seen then whether the UK will continue with talks for this long, or end the negotiations sooner rather than later.