Turkey bans bitcoin use for payments
---
2021-04-16T13:44:52 Michael Pinson, News Editor
16 Apr 2021, 1:44 p.m.
Turkey has banned the use of all cryptocurrencies and crypto assets such as bitcoin for payments, striking a blow to fans of the digital asset. The new law comes as Turkey's economy grapples with significant turmoil; with inflation and currency devaluation plaguing the country following the dismissal of the head of the central bank.
.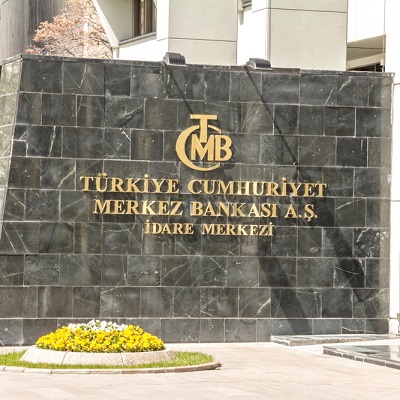 .
Turkey is now on its fourth central bank governor in just two years, and the removal last month of Naci Ağbal caused yet another economic crisis for the country. Inflation rose to 16.19% in March with living costs soaring, the Turkish Lira slumping against the Dollar, and unemployment climbing to 13.4%.
The economic turmoil had seen a surge in demand for alternative ways to store wealth and protect against the high inflation, and gold and bitcoin were two of the most popular choices. President Erdoğan had originally called for Turkish citizens to sell their gold in a bid to shore up the ailing currency. Without legal backing however, the request looks to have been ignored, with Turkish people holding onto their gold which has unsurprisingly seen strong price gains in the past few weeks on the back of the weakening Lira.
Following an impressive rally for bitcoin in the past few months, the cryptocurrency had also become a popular choice for many in Turkey, with businesses increasingly adopting cryptos as a payment option to allow for its growing use.
The Central Bank of Turkey has now banned the use of cryptos as a payment option however, citing security concerns and the potential for "irreparable" damages. The law will come into effect at the end of April, and will mean that bitcoin can longer be used directly, and perhaps more importantly, indirectly towards any payments in the country.
In a statement the bank said that crypto assets were "neither subject to any regulation and supervision mechanisms nor a central regulatory authority". In addition, they added that "It is considered that their use in payments may cause non-recoverable losses for the parties to the transactions due to the above-listed factors and they include elements that may undermine the confidence in methods and instruments used currently in payments".
The announcement saw bitcoin fall 4.5% from $64,859 to $62,050 yesterday and it has since fallen closer to $60,000 today. While the legislation will almost certainly not become a widespread rule, it does offer a reminder that crypto assets are still a new and somewhat unestablished quantity in financial markets. There could be many changes to regulation to come in the years ahead as countries adapt to the new potential of digital currencies, and these regulations could have a significant impact on the value of bitcoin and others.
Key figures in the world of economics, including Christine Lagarde and Jerome Powell, have come out against bitcoin as a store of value or currency, considering it to be only a speculative asset, and one that is used for criminal transactions in some cases. The adoption of bitcoin by companies like Tesla and PayPal have helped boost its value for now, but if other countries clamp down on its unregulated nature, then the price could fall significantly in the years ahead.