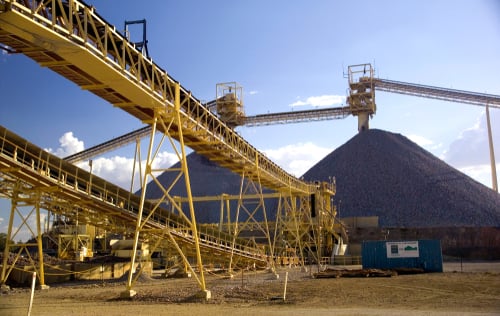 Gold production in Australia is catching up to that of China, according to data from the first quarter of operations this year.
Figures from Australia show 74 tonnes of gold output between January and March, while stats from the China Gold Association show that China produced 74.44 tonnes in Q1.
Based on the average price of gold per gram or ounce at the time, Australia's production was worth more than $5.5 billion, but 74 tonnes is an 11% fall versus Q4 2020. 9 tonnes would have bumped the production value to nearly $6.2 billion.
Q1 is always the slowest mining period however, according to Dr Sandra Close of Surbiton Associates. Speaking to Mining Weekly, Dr Close said: "While gold output for the quarter was down considerably, this is no cause for concern. Production was about 3 tonnes, or 4%, less than the corresponding March 2020 quarter and such variations are not uncommon."
Australia's 11% drop was similarly matched by China with a 9% drop compared to the last quarter of 2020. Asked by ABC Australia whether China's mantle as the number one gold producing nation in the world was under threat, Dr Close added: "You have to treat the Chinese numbers with caution, but the fact that it's come out about, even for this quarter, does suggest that we may even be on the way to overtaking China in the long run - but it's far too early to draw such conclusions."
The World Gold Council, in tandem with MetalsFocus, is expected to release figures for gold production for 2020 in the next few weeks – data which should provide an indication whether or not Australia really is catching up on China in the long term.