---
Twenty Conservative MPs have rebelled against their own party and voted with the opposition yesterday in favour of an amendment to the latest Finance Bill; the first time the UK Government has lost a Finance Bill vote since 1978 – 41 years ago.
The amendment, put forward by Labour's Yvette Cooper, won with 303 for and 296 against, hitting Theresa May with yet another Commons defeat. The addition will now limit the government's capacity to change taxes in the event of a no-deal Brexit by requiring parliamentary approval.
The 20 Tory rebels were:
Sir Michael Fallon
Justine Greening
Dominic Grieve
Ken Clarke
Sir Oliver Letwin
Nicky Morgan
Dr Sarah Wollaston
Nick Boles
Sir Nicholas Soames
Sam Gyimah
George Freeman
Anna Soubry
Heidi Allen
Guto Bebb
Richard Benyon
Jonathan Djanogly
Phillip Lee
Bob Neill
Ed Vaizey
Antoinette Sandbach
Commons records show that 13 Conservatives, 24 Labour MPs, and 3 independents did not vote on the amendment, while three Labour MPs - Kate Hoey, Graham Stringer, Ronnie Campbell – voted with the government.
11 of these Conservative rebels had also signed the initial amendment, including Nicky Morgan – a former cabinet minister, Dr Sarah Wollaston – Chair of the Select Committee, and Sir Nicholas Soames. One of those who voted against the government, Sir Oliver Letwin, says he still supports both Theresa May and Brexit, but insists that MPs must choose her deal and not allow a "chaotic" no-deal scenario.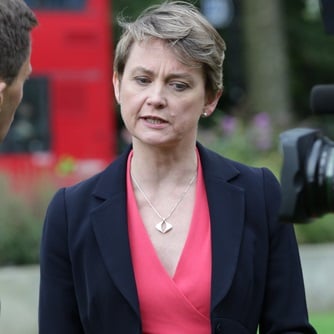 Speaking about her amendment, Yvette Cooper warned fellow members of parliament not to allow no-deal to happen "by accident or through brinkmanship", saying: "Whilst this amendment only applies to the Finance Bill, and whilst there are still a wide range of different views on the best way forward, it shows that enough MPs are ready to come together in a sensible way to oppose a chaotic no-deal".
This vote is an important step to prevent a no deal Brexit.

It shows that there is no majority in Parliament, the Cabinet or the country for crashing out of the EU without an agreement. https://t.co/frbXnPhhM8

— Jeremy Corbyn (@jeremycorbyn) January 8, 2019
A spokesperson from No10 Downing Street said that the defeat was more "inconvenient rather than significant", with some – including former Tony Blair and Gordon Brown adviser Theo Bertram – pointing out why Yvette Cooper's amendment victory isn't as impactful on the government as it is embarrassing to them.
The victory of the Cooper amendment is hollow. Even though a majority of MPs can agree to oppose a no-deal Brexit, it is not enough to stop it. The default setting is no deal Brexit. A majority of MPs must agree on an alternative to no deal Brexit and they are no closer to that.

— Theo Bertram (@theobertram) January 9, 2019
A Remain PM, a Remain Deputy PM, a Remain Downing St Chief of Staff, a Remain Chancellor and Treasury, a Remain civil and diplomatic service... opposes No Deal https://t.co/FJMaMT2bpO

— Tim Montgomerie (@montie) January 9, 2019
The issue for opposition parties and Tory rebels is how to move on from protest votes, such as this, to more substantive action. The rules of Brexit are that, until otherwise stated, the UK's departure from the EU will happen – with or without a deal. This is as per Article 50 of the Lisbon Treaty.
There are three ways to avoid this situation: back May's deal, extend Article 50, or revoke it altogether. The European Court of Justice has ruled that the UK can remain in the EU and abandon Brexit and can do so without needing the approval of the other 27 EU member states.
Support for May's deal is all but non-existent but cancelling Brexit will need one of two things: a general election and a new government to be formed, or more likely a second referendum. This option would still be problematic. Leave voters are already arguing that they aren't being listened to and that they voted democratically. The Brexit referendum wasn't legally binding, so there's no legal reason why a second referendum couldn't happen, but given the fierce societal divide already being witnessed it would likely ramp up tensions further. There have been rumblings since early December that a vote of no confidence may be pursued by opposition parties after the vote on Theresa May's Brexit deal, so perhaps such an action could be taken when the vote finally happens next Tuesday.
Below: footage from Parliament when the votes were announced on Tuesday. Video courtesy of Metro.co.uk.
Want to keep up to date with the latest Brexit developments? Why not read our bitesize 'Countdown to Brexit'.