SALE: 3% off everything*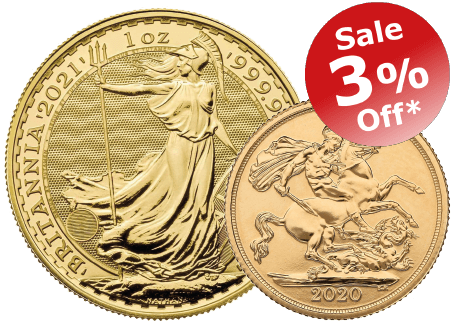 Prices cut on thousands of products. All orders include free insured delivery.
Shop Gold Coins
How To Buy Gold
The ultimate guide to investing in Gold

Read Investment Guide
Metalor Gold Bars
---

BullionByPost are the UK's largest distributor of LBMA Approved Metalor gold bars. Our Metalor bars are ideal for investors seeking gold at low premiums above the global spot price of gold. Our Metalor bars are brand new, pure 24ct 999.9 gold and come with a Certificate of Authenticity from the manufacturer. All prices include FREE fully insured UK delivery.
Weight (g)
Product
Prices (Net)
VAT
Prices (Inc VAT)
5.00

from

£255.00

0.00%

from

£255.00

View
10.00

from

£489.40

0.00%

from

£489.40

View
20.00

from

£960.80

0.00%

from

£960.80

View
31.10

from

£1,459

0.00%

from

£1,459

View
50.00

from

£2,382

0.00%

from

£2,382

View
100.00

from

£4,626

0.00%

from

£4,626

View
100.00

from

£4,633

0.00%

from

£4,633

View
250.00

from

£11,545

0.00%

from

£11,545

View
500.00

from

£23,021

0.00%

from

£23,021

View
1,000.00

from

£46,236

0.00%

from

£46,236

View