SALE: 3% off everything*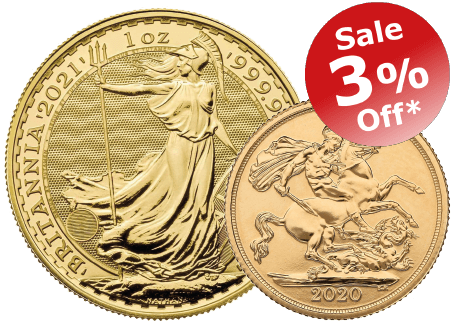 Prices cut on thousands of products. All orders include free insured delivery.
Shop Gold Coins
How To Buy Gold
The ultimate guide to investing in Gold

Read Investment Guide
1/10oz Proof Britannias
---
BullionByPost® stock a wide range of proof gold coins, including the 1/10th ounce Britannia proofs. This beautiful collectable item is available in a wide range of specific years and is a great gift option or addition to your coin collection.
Read more about Britannia Coin Designs on our new infopage.
---
You may also be interested in:
Should you have any questions about this or other products, please call our helpful and knowledgeable customer service team at 0121 634 8060 where they would be happy to assist.
Find out more about us with an information pack sent direct to you through the post.