SALE: 3% off everything*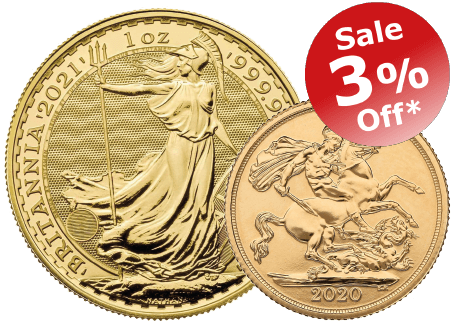 Prices cut on thousands of products. All orders include free insured delivery.
Shop Gold Coins
How To Buy Gold
The ultimate guide to investing in Gold

Read Investment Guide
Proof US Mint
---
The US Mint is one of the largest mints in the world, operating from headquarters in Washington D.C. and with four refineries in Philadelphia, Denver, San Francisco, and New York, as well as a storage depot at Fort Knox.
The plant in San Francisco is responsible for the production of all the US Mint's proof coins since 1968. Here they make the excellent collectable coins you can see below, creating the best coinage America has to offer.
---
---
You may also be interested in:
Should you have any questions about this or other products, please call our helpful and knowledgeable customer service team at 0121 634 8060 where they will be happy to assist. Alternatively, email us at [email protected]