Mintage figures
---
Mintage figures record the type and number of coins that a mint has struck. Mintage figures should not be confused with 'issue limits'; which are the number of coins that a mint proposes to strike. The mintage figure is the actual number of coins produced, it could therefore be less than the issue limit, but should not exceed it.
Not all coins that were issued survive to this day, and there will be far fewer examples of older coins than were actually minted. Coins containing precious metals are also more likely to have been re-processed, and reissued for their metal content.
Despite this, both the mintage figures and issue limits can greatly influence the value of a coin. Due to supply and demand, the mintage figure can give a reliable indication of a coin's initial scarcity. The issue limit will give a suggestion of its possible future rarity.
Supply and demand are the most significant factors in influencing the value of a coin. The number of coins minted affects only the supply, and if demand should outstrip this number, then the value of a coin can rise significantly.
For example, the 2019 Royal Arms gold coin is limited to a mintage of only 5,000 coins. Compared to the 2005 Sovereign, of which 45,542 coins were minted, this reduces the number of Royal Arms coins available by a significant amount. This could see the Royal Arms coin increase in value, above its pure metal content, by simple virtue of being scarcer.
.
---
Royal Mint mintage figures
.
Today, mints keep reliable and up-to-date figures, though these are often not released until sometime after minting. For example, mintage figures for the Sovereign coin are available only up to 2005. The Royal Mint include numbers for bullion coins, proofs, commemorative coins and common circulating coins. In Great Britain, the Royal Mint publishes mintage figures for general circulation decimal UK coins dating back to 1968.
.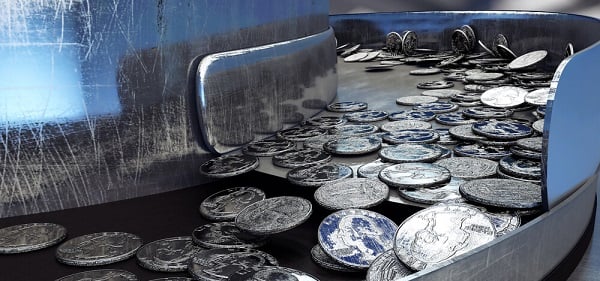 .
In the past, however, records of mintage figures are either non-existent or incorrect. Consequently, mintage figures are a subject of much research and conjecture amongst coin collectors or numismatics.
.
---
Certificate of validation
.
Proofs, special, and limited edition coins, are now regularly released for collectors with numbered certificates, or in certified and numbered packaging. It should be noted however, that the serial numbers on these releases cannot be relied upon to establish the number of coins that have been minted. This is because the packaging or certificates are generally produced separately to the minting, and the serial numbers will not always correspond to the mintage numbers at the time when the coin was struck. If additional coins are issued after the printing of these certificates, then this can also affect the validity of the numbers.