Best way to invest 100k
---
For a large investment of £50,000 to £100,000, no investor should overlook the safe-haven asset of gold. Not only can gold help diversify and protect your portfolio, it has also historically outperformed many other investment vehicles.
Buying gold online with BullionByPost is simple, secure and discreet. You will own a physical asset under your control; there are no fund managers or stock-pickers, and there is no risk of mismanagement. All of this makes gold one of the best ways to invest 100k.
Not only does gold have no third-party risk, but the returns in recent years have been impressive, beating many other assets. Even short-term investments have performed well in the current financially-volatile landscape, but by keeping gold in your portfolio for five or ten years the benefits are clear to see, as the chart below shows.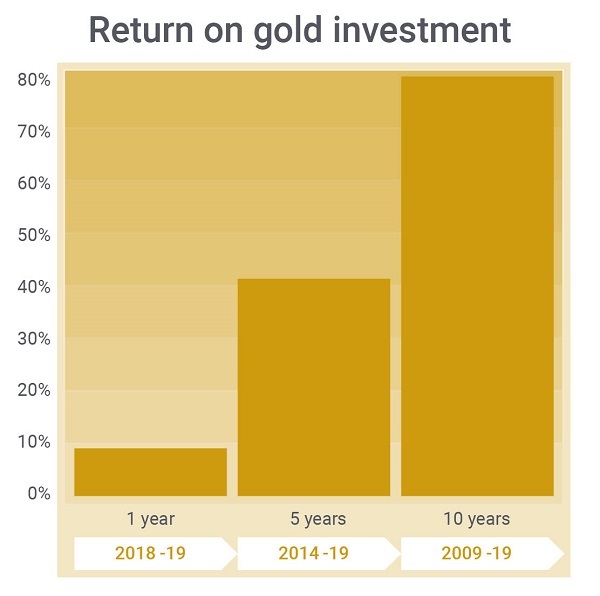 .
A £100,000 investment in gold made a year ago would today be worth £108,870; an impressive return for such a short period. This £8,870 gain outstrips the returns any savings account could hope to reach, for example, and gold has no annual limits in the way an ISA does.
Over five years, gold performed even better, and £100,000 placed in gold in 2014 would today be worth £141,240. No investor can forget the chaos of the financial crisis in 2008-09, and many turned to gold as a safe-haven asset. Those that did buy gold in 2009 would now be enjoying impressive returns of approximately 79.97%. If you invested £100,000 at that time, it would now be worth £179,970 – not bad for a hassle-free, low-risk investment.
.
---
Best investment for 100k
.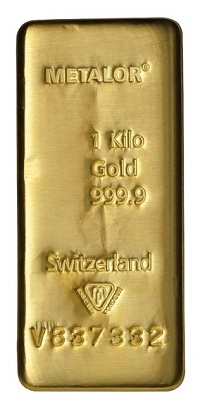 For anyone looking to make an investment of £100,000, gold bars are going to be the most efficient
way to spend your money. The low manufacturing costs and large weights give bars the lowest
premiums of all gold bullion – maximising your investment.
There are three products that we at BullionByPost would recommend for anyone looking to buy gold
in these amounts. For investors looking for the absolute lowest premiums, then our best-value Kilo
bar is the cheapest way to buy a kilo of gold. At current prices two bars would cost £69,268, or
three bars for £103,092.
For a more flexible option, investors could look at six of our 500g best-value bars (current cost of
£103,512), or nine of our 10oz pre-owned bundle – which would currently cost £97,236. The
benefit of buying several smaller bars is that you can sell off part of your investment as and when
you wish, and by buying multiple bars you still keep premiums low through a volume discount.
.
.
.
.
---
Best way to invest 50k
.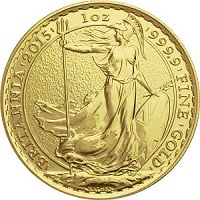 If you are looking at investing around £50,000 then coins may also be a suitable option, given they
offer similar premiums to gold bars in this price range.
UK coins are given a face value, and are classed as legal tender. This means that they are both VAT-
free and Capital Gains Tax exempt. This makes the one ounce Gold Britannia a great idea for a
flexible investment of £50,000. An internationally-renowned and recognised coin, the Britannia
contains 31.21 grams of 24-carat gold, and is easy to store and quick to sell. £50,000 would buy you
45 of our best-value Britannia coins.
For an investor interested in getting the best of both worlds, £50,000 would buy a Kilo bar, and could
be topped up with several Britannia coins. This would provide a mixture of low premium, with some
extra flexibility.
Please note: All prices are accurate at the time of writing but are subject to change. For current pricing, please use the links provided to view product pages.