Best way to invest 10k
---
If you're looking for the best way to invest £10,000, then gold could be the ideal asset for you. Physical gold has outperformed many other investment vehicles over the years; with higher returns, lower trading difficulty, and full control for you, the investor.
No one can say for certain what will happen to the price of gold in the short or long-term, but the past performance of gold speaks for itself. Gold sees its best returns in long-term investments, but even short-term can see impressive results, if timed right. The chart below shows the returns on a gold investment over three different time periods.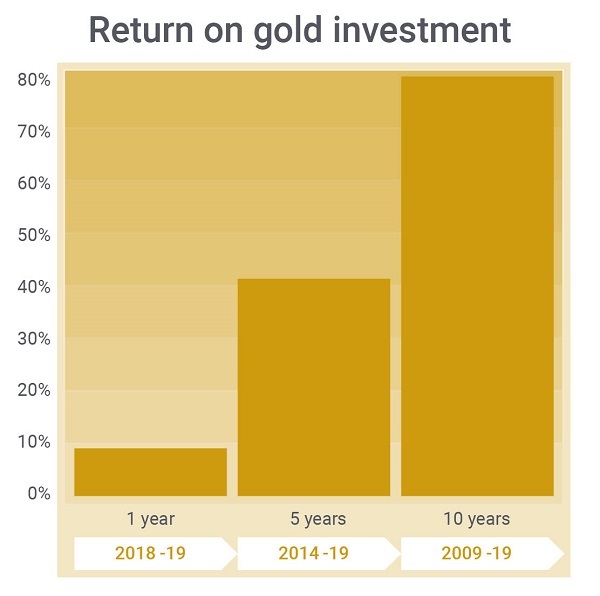 .
A £10,000 gold investment made a year ago would now be worth £10,872; a modest gain but better than savings accounts could hope to reach. If you invested five years ago, the same £10,000 would now be worth £14,090. £10,000 invested a decade ago and sold at the time of writing would be worth an impressive £18,400 – almost doubling your money. All of this without the hassle of brokers or fund managers, and no third-party risk.
.
---
Best investment for 10k
.
The first decision to make when investing in gold is whether to go for gold bars or gold coins. This will often come down to taste and preference, but generally speaking the larger the item you can buy, the lower the premium will be – and bars come in the larger sizes.
Coins however do have two key benefits over bars; flexibility and Capital Gains Tax (CGT) exemption. Buying multiple coins gives you the flexibility to sell off parts of your investment as and when you wish. Coins produced by the Royal Mint here in the UK are also exempt from CGT. This means that the profits you make when selling your gold investment will be tax-free; a perfect way to maximise your return on investment.
.
.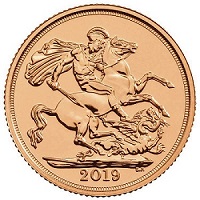 Gold Sovereign
A popular coin for investors is the Royal Mint's Gold Sovereign. First struck in 1817, the Sovereign
is internationally recognised, and is 7.98 grams of 22ct gold bullion. At a quarter of an ounce, the
Sovereign is a great way to buy multiple coins, at low premiums. This gives you lots of flexibility for
selling, while also being VAT and CGT free. At current prices, £10,000 could buy you 38 of our best
value Sovereign coins.
.
.
.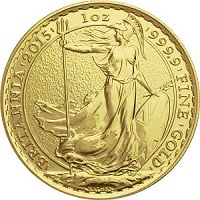 Gold Britannia
For a more traditional sized coin, the one ounce Gold Britannia would make a perfect choice. The Gold
Britannia was first issued in 1987, and has contained 31.21 grams of 24ct gold since 2013. Like the
Sovereign, the Britannia has a face value – of £100 for the Britannia – and is therefore exempt from
both VAT and CGT. At current gold prices a £10,000 investment would be enough to buy nine of our
best value Britannia coins.
.
.
..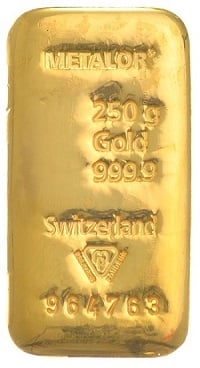 Gold Bars
Gold bars offer some of the largest sizes and lowest manufacturing costs, keeping premiums at a
minimum. Due to the sizes of these bars they can be less flexible, but are easier to store, and are easy to
sell. BullionByPost's 250 gram best value bar offers some of the lowest premiums for gold on the market
and at current prices would cost £8,704.
Like coins, there are one ounce bars that can be bought pre-owned for low margins. Buying
several smaller bars allows you to choose the amount most suitable for your budget, and grants
you some of the flexibility found in coins.