Best ways to invest in silver coins
---
Having made the decision to invest in silver coins, you could find yourself overwhelmed by the sheer number of choices available. Mints from across the globe produce a number of annual silver bullion coins, and the choice you make could affect how much you pay for your coin, and how much money you make should you decide to sell.
.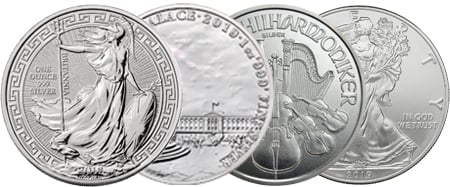 .
---
Most popular silver coins
.
Buyers seeking attractive coins that can also become excellent investments often look to modern bullion coins. In the UK, the Royal Mint has several silver coin collections that are popular amongst investors. The Queen's Beasts, Lunar New Year and Landmarks of Britain series are all produced between .999 and .9999 fineness and are issued with limited mintages.
As the world's most popular gold bullion coin, the recent Silver Krugerrand variant is also highly sought after. The American Eagle, Canadian Maple, Australian Kangaroo, Austrian Philharmonic and Chinese Panda are amongst our most popular international investment coins. All are easy to trade due to their low unit value and global recognition, and all are made from fine silver.
.
---
VAT-free silver
.
.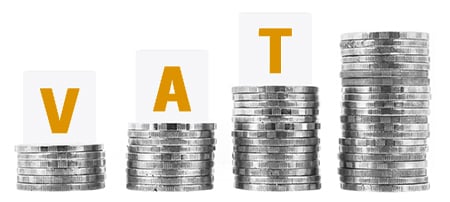 .
One of the best Silver coins to invest in the Silver Britannia. The silver Britannia is classified as legal tender in the UK and as such is Capital Gains Tax (CGT exempt). One thing that does worry people about buying silver, rather than gold, is Value Added Tax (VAT).
Not all nations impose VAT however, and by storing silver in these countries your investment becomes VAT-free and exempt from taxation. As a cost-effective way of investing in silver, BullionByPost offers VAT-free storage in an accredited vault in Zurich. VAT will become payable if you later request delivery of your investments, but if you're happy to keep your silver locked away safely you can reduce your initial investment costs significantly.
To view the VAT-free Silver Britannia, click here.
.
---
Pre-owned silver
.
BullionByPost sell a huge range of new and pre-owned silver coins. Our second-hand silver coins fall into two categories; collectible (or numismatic) and semi-numismatic.
Our numismatic coins from all over the world include some rare and sought after items, and are naturally priced above the market spot prices due to their increased desirability. We also have a number of coins featuring British monarchs going back hundreds of years - as far back as King Cnut in the early 11th Century!
We buy back modern silver bullion coins as well. Per the UK Government's Margin Scheme, we buy silver back at 100.1% of the market spot price, allowing us to offer these coins (and bars) for sale at a reduced premium, perfect for investors looking to maximise their profits.
For information on our second-hand silver stock, please call our support team on 0121 634 8060.
.
---
Selling silver coins
.
BullionByPost buys back silver coins (including any VAT-free silver bought for storage), paying a competitive rate based on the market spot price.
The process is simple and quick - visit our website to see our buyback prices, then call us on 0121 634 8060 to agree a price for your silver coins.
Once a price is agreed, post your coins to us and you will receive payment by BACS (bank transfer) into your account within three working days.
.
Please note: Postage of your items should be within 24 hours unless agreed with our customer support team, and we strongly recommend using insured, next day postage to guarantee safe arrival of your coins.