Five mistakes people make when buying gold
---
When buying gold for the first time it's easy to be overwhelmed by choice, confused by certain terms, or to make simple mistakes through inexperience. For new customers we have our in-depth gold investment guide to help you with every step of the process, and our customer support team are always happy to assist. Below are five of the simple mistakes people make when buying gold:
.
1) Buy gold bullion
.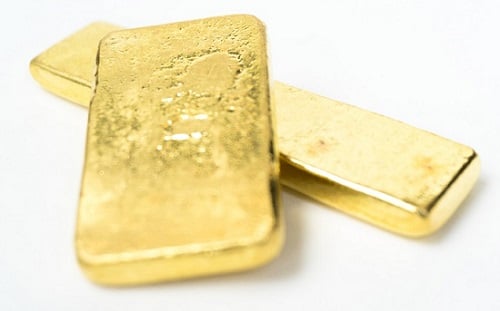 .
Buying gold bullion is the simplest way to ensure that the gold you own is of high value. Bullion will be refined, assayed/hallmarked, and in weights and purities easily recognised and accepted by gold dealers.
Other gold products, such as jewellery, may be more difficult to sell thanks to stones or gems being combined with the metal. Without hallmarks they could also be gold plated, or fakes. Bullion enjoys a number of tax benefits on both VAT and CGT, due to being classed as investment gold, whereas many other gold products will not. Buying something like the Gold Sovereign for example, will be one of the cheapest ways to buy that amount of gold.
Similarly, scrap gold can sometimes seem like a good deal, but some dealers won't even buy scrap gold back due to the difficulty in confirming the purity and the need to refine it. At BullionByPost we do buy scrap gold back at competitive rates, and thanks to our experienced team we can offer competitive rates. Selling back bullion is quick, and you can get a free quote from our team who can guide you through the process.
.
2) Paying too much
.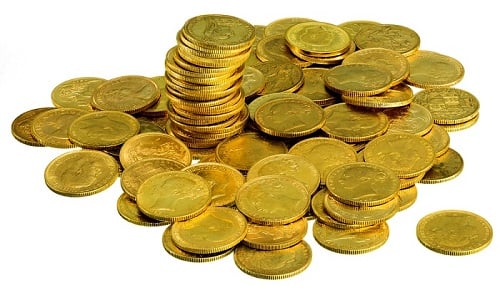 .
The spot price of gold is publicly available to all our customers thanks to our gold price chart. This shows you the market approved price for one ounce of gold, and anyone buying gold should check this price before buying.
All gold dealers will have a premium on top of this spot price, covering the various operating costs of any business, but some dealers have higher premiums than others. Too low though, and it's probably too good to be true. Finding a dealer that you trust, that offers competitive prices will ensure you don't make the mistake of paying too much for your gold.
For larger orders, we also use the London Bullion Market Association's daily fix prices. These are industry-established prices, set at 11am and 3pm in order to fairly balance the normal fluctuations in the gold price. This provides stability when orchestrating transactions involving sizeable amounts of gold bullion.
.
3) Gold dealers
.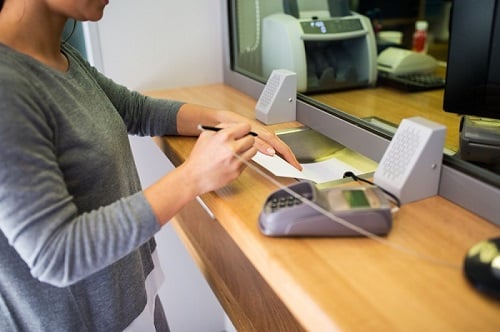 .
It can be tempting to use familiar sites like eBay or Amazon when buying gold, but this is a good way to put your money at risk. Valuing gold correctly requires experience. Gold coins and bars come in different purities and, whether through ignorance or fraud, you could find yourself with something worth far less than you thought.
Using a dealer like BullionByPost you can rest assured that the gold you buy is as stated. We only buy LBMA-approved gold that is independently assayed, and in the case of second-hand gold, our vault team and numismatic experts thoroughly check anything we buy back using a combination of XRF lasers, digital scales and ultrasound.
We also have our own eBay store to help customers – who enjoy the familiarity of the site – to also have a secure seller to purchase from.
.
4) Buy physical gold
.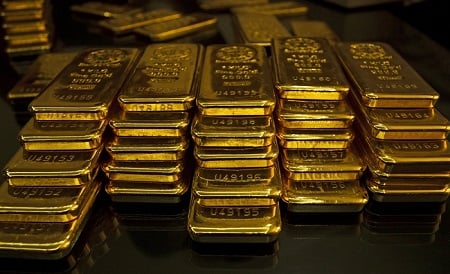 .
Some investors might be tempted by non-physical gold, such as gold futures or ETFs. The problem with these methods is that you do not own the physical gold you buy. This puts you at the mercy of other companies and agents who are managing your assets. Should you ask to take delivery of your physical gold, you might find that it doesn't exist, or that the company has policies against delivery.
No matter the reason for your gold purchase, buying physical bullion is undeniably the best way to control your investment. You can physically hold it, store it, move it or sell it as you wish, and are not beholden to anyone else as to when you do so.
.
5) Gold is a long-term investment
.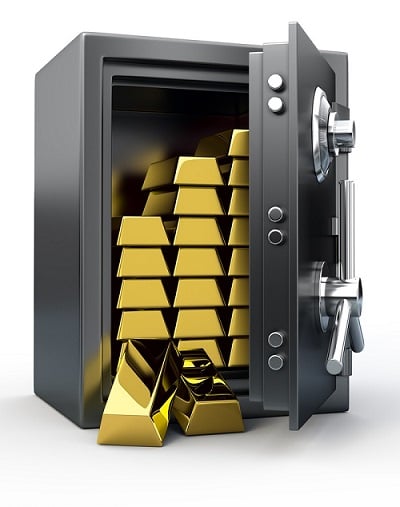 .
The chaos of Wall Street and stock market trading – quick reactions of buy and sell on the slightest rise or dip – are the opposite of how gold should be traded. Although gold can make quick profits, it is seen traditionally as a long-term investment. We advocate physical investment gold as a way of protecting your wealth against the instability of other markets, while slowly gaining in price. This diversification is a hedge against risk, and the primary benefit of gold bullion.