Gold smelting
---
Many people confuse gold smelting with melting. Gold melting is simply the process of heating gold to turn it into a liquid, in order to form gold bars, coins or other shapes. Gold smelting is a more complex method used to purify gold.
The gold smelting process removes impurities from gold ore. These could be the original impurities found in gold deposits in the earth, or impurities added to gold in manufacturing. To remove these impurities, extremely high temperatures, pressure, and a number of chemicals are used.
.
---
Smelting gold
.
It is thought that gold has been smelted since 6000 BC; first done by the Babylonians, in current day Syria. Today, it is a highly sophisticated treatment process, but the fundamentals for smelting gold remain the same.
In very simple terms, the first step in smelting gold is pulverising or crushing the ore. Next the material is placed in a furnace; in order to elevate the gold above its melting point the furnace must reach temperatures in excess of 1,064 degrees Celsius. To achieve this, blast furnaces force air into their flames.
.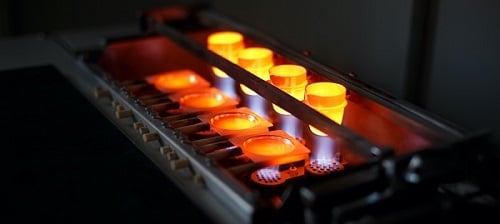 A professional smelting gold machine in process.
Once the ore is molten, chemicals – such as sodium nitrate, silica, lead oxide, sulphuric acid, and nitric acid – are added. Because gold is a noble metal and nonreactive, the impurities instead bond with the chemicals. This causes them to oxidise and rise to the surface, allowing the impurities to now be skimmed from the surface.
Further chemicals can then be added, causing any remaining impurities to separate, which can be chipped away once the mix has cooled.
.
---
Gold purity
.
The result of smelting gold ore produces gold nuggets or gold doré bars. Doré bars are large rough bars containing both gold and silver that require further refinement. Generally, after smelting the resulting gold nuggets are around 90% pure.
Today - to achieve higher purity - the nuggets may be put through the Merrill–Crowe process, Miller process or Wohlwill process. The Miller method uses chlorine in the molten mix and can raise purity to 99.5%. The Wohlwill method is an electrolytic process which can achieve up to the highest purity of 99.999%.
.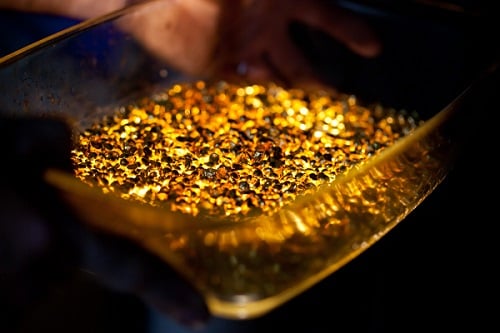 .
The final nuggets can then be melted and made into more practical shapes, commonly bullion bars. Even today, with these highly advanced smelting methods, it is impossible to make 100% pure gold, and 99.999% or 999.999 fineness gold is the purest ever made. This was first achieved by the Australian Perth mint in 1957.
.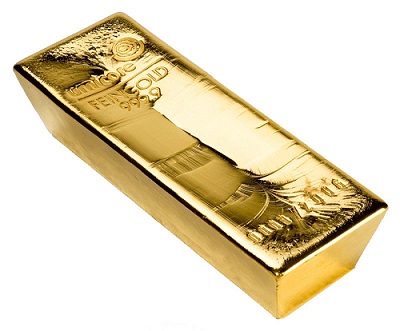 24 carat 12.5kg Gold Bullion Good Delivery Bar.
Gold recycling is a large part of the market, and contributes around 25% to the market each year. The majority of this (90%) comes from jewellery and scrap gold. These gold items are purchased, then sent to refiners who smelt the jewellery back into pure gold.
BullionByPost offer market-leading rates for scrap gold ready to be smelted back into pure gold. For a quote, call 0121 634 8060 and the team will be happy to help.