Most popular bullion coins in the world
---
Since the introduction of the Krugerrand in 1967, a number of countries around the world have adopted their own national bullion coin, but which are the most popular?
Here at BullionByPost we recommend that UK customers take advantage of coins produced by the Royal Mint when choosing an investment coin. Coins produced by the Royal Mint are classed as legal tender and as such enjoy Capital Gains Tax relief.
For customers looking for international coins, we also stock a range of the most popular gold coins produced around the world too. Whether a collector looking to start a global coin set, or someone looking for a special gift, these are the world's top gold bullion coins.
.
---
Top 5 international gold coins




.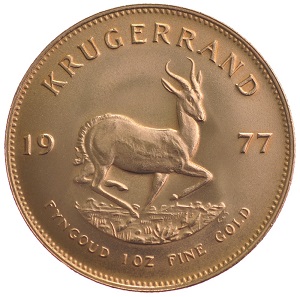 .
Krugerrand – The world's first 1oz gold bullion coin, and undisputedly the most popular.
During the 1980s Krugerrands accounted for 90% of the gold coin market.
Produced in South Africa by the Rand Refinery, the Krugerrand is a beautiful gold coin
weighing 33.93 grams. The coin contains one ounce of 'pure' 24 carat gold, as well
as nearly two grams of copper, making it 22-carat purity.
.
.
.
.
.
.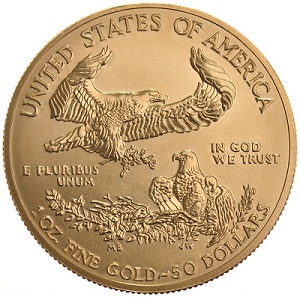 .
American Eagle – With the reputation and prestige of the US Mint behind it, the American Eagle
gold bullion coin is the number one choice for United States investors, and is internationally
recognised.
Introduced in 1986, the American Eagle is minted at 22-carat (916.7 fineness) gold, and has a
face value of $50. Similar to the Krugerrand, the Eagle weighs 33.9 grams, giving it 31.1 grams
of 'pure' gold. The remaining metal is made up of silver (3%) and copper (5.33%).
.
.
.
.
.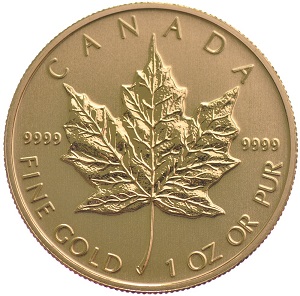 .
Canadian Maple – The Royal Canadian Mint has a rich history of coin-minting, stretching back
to its time as a British colony. Issued in 1979 as a rival to the Krugerrand, the Canadian
Maple is produced at the Winnipeg plant.
Weighing exactly one troy ounce, the Canadian Maple is one of the purest gold coins available
at 999.9 fineness. Similar to the Eagle, the Canadian Maple has a face value of $50 (Canadian
Dollars).
.
.
.
.
.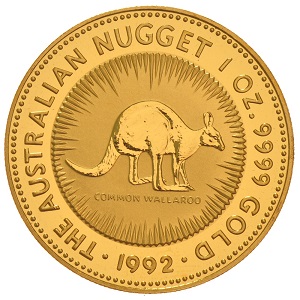 .
Australian Nugget – Also known as the Australian Kangaroo, the Nugget is the premier
choice of one ounce gold coins from Australia's Perth Mint. Produced since 1987,
the design originally featured a gold nugget on the reverse, before switching to the current
Kangaroo.
The Australian Nugget is another 'pure' 24-carat coin, weighing one troy ounce, and it is
produced with a unique two-tone finish and an annually changing design.
.
.
.
.
.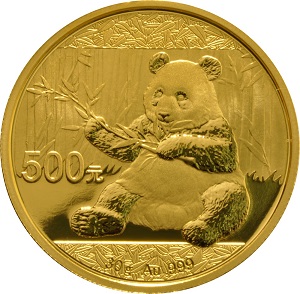 .
Chinese Panda – The Chinese Panda offers international investors something a little
different; a gold coin that weighs exactly 30 grams. The Panda coin is still 999.9 fine
gold, but the People's Republic of China has widely adopted the metric system,
hence the change to 30 grams rather than a troy ounce.
First produced in 1982, the Chinese Panda is issued in five different denominations
ranging from 1g to 30g, and features a unique design each year.