Jewellers who buy second hand jewellery
---
Finding a jeweller who buys second hand jewellery can be difficult; buying second hand jewellery can be a complicated and labour-intensive process, and for many smaller jewellers this can be off-putting. Many choose to buy only from suppliers they know who do the hard work for them. The extra time it takes to process second hand jewellery can mean lower prices for you.
To sell second hand jewellery at a good price you must position your item correctly into one of two categories. That is jewellery with an antique or collectible value, or more common items with a pure scrap value.
Jewellers specialising in collectible, vintage or antique items can quickly identify valuable items. Sadly however, many cherished jewellery items, like engagement rings, are in truth best sold as scrap for their precious metal content. Many sellers however are pleasantly surprised by the high value of their scrap jewellery.
.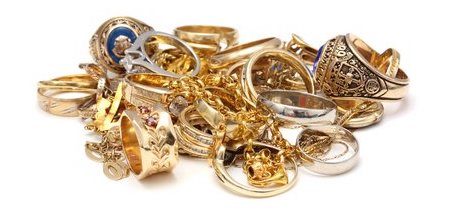 .
---
Selling second hand jewellery
If you're trying to sell second hand jewellery, it may be tempting to go to a local jeweller/dealer offering cash for gold, or sell privately online through sites like eBay or Amazon. These aren't guaranteed to be bad decisions. However, if you do think your jewellery could be collectible, you would be better advised to seek a specialist, professional valuation.
No matter how much physical gold you are selling, it is important to use a reputable dealer. This ensures that you buy and sell at the best prices. For scrap items, BullionByPost offer a great way to sell at some of the best market prices.
.
---
Best way to sell engagement rings
Our website is full of useful information for sellers of gold jewellery and silver jewellery. You can get up to the minute precious metal prices, and our scrap gold calculator can give you approximate values. Plus, our friendly and knowledgeable customer service team is available to answer questions on any topic not covered by our website.
.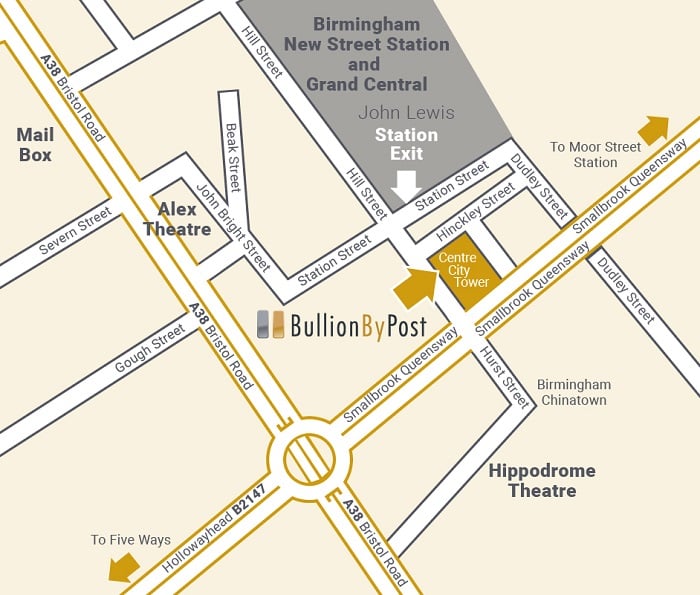 .
If you would like to visit us, we are conveniently located in the centre of Birmingham. Our location is near to a number of main transport routes. We are just a few minutes' walk from Birmingham New Street station. We are also close to a number of inner-city car parks. Our counter service is open Monday to Friday, between 09:30 and 16:30.
If you have any enquiries, our customer services team are happy to help. Email [email protected] or call 0121 634 8060 for a quote. Get more information about why you should sell your second hand jewellery at BullionByPost.