Buy gold on eBay
---

As well as ordering through our website, you can now buy gold, silver and platinum bullion bars and coins via our shop on eBay. Purchasing gold bullion is an excellent way to secure your wealth by buying a trusted commodity that will maintain its high value when other markets are struggling.
Purchasing bullion from BullionByPost, through world-leading retailer eBay, makes the task of investing in gold and silver simple and convenient, with fully insured delivery and an excellent level of customer service.
.
.
BullionByPost is the UK's No.1 online bullion dealer*, and our range of high quality products are now available on eBay, including bars and coins in a range of weights. This product range includes popular items such as one-ounce gold bars from world-renowned mints and refiners such as PAMP, Metalor and Heraeus, as well as one-ounce gold and silver Britannias, gold Sovereigns and Scottsdale silver bars.
Purchasing physical gold online is the quickest, safest, and most convenient way to invest in bullion. Investing in physical gold is an ideal way to hedge against economic instability. By putting your money into a physical asset with an intrinsic value, you are safeguarding a part of your wealth against difficult times. Bullion has a tried and tested ability to store wealth regardless of the state of the global economy, and has been used as currency for thousands of years, outliving countless civilisations and monetary systems. Amidst an increasingly unstable geopolitical and economic environment, investors are putting increasing amounts of faith in a timeless and tangible asset.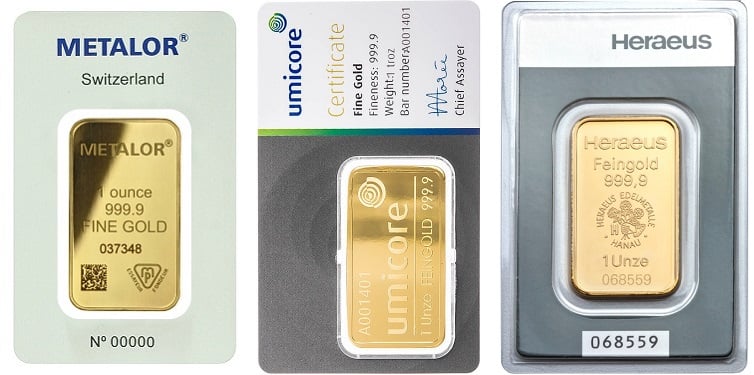 There are several ways to do this, and plenty of banks and other financial institutions offer investors the opportunity to bet on the price of gold. However, in our opinion, there is only one way that offers the security that most investors in gold and silver seek. Unlike other methods of investment, buying gold and silver bullion from BullionByPost through our site or our eBay shop allows you to be the owner, not a creditor, of an amount of precious metal.
.
The nature of gold means that buying bullion is essentially trading fiat, 'paper' currency for material wealth, and it makes sense to pay as low a premium as possible. As such, we would recommend you buy your gold and silver bars and coins directly from our website or even from our premises in Birmingham. Here we have a far superior range to choose from, and you will not incur PayPal or eBay fees, making your bullion a much more efficient investment in your future.