Gold shop
---
A gold shop can offer a range of services; from the buying and selling of precious metals in the form of bars and coins, to the purchase of scrap gold intended for refinement. A gold shop could be anything from a small pawnbroker or antique dealer, to a large, specialised professional bullion dealer like BullionByPost.
Thanks to BullionByPost's experience in trading gold through the postal service, customers no longer need to worry about finding a high street gold shop near to them. Instead, any local post office will allow you to post coins, bars, and scrap gold to us.
.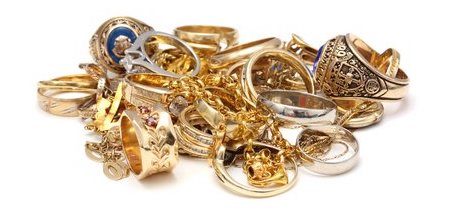 Recent gains mean scrap gold prices are high, and your unwanted or damaged items could be worth more than you imagine...
---
Cash for gold shops near me
.
No matter how much gold you buy or sell, it is important to compare prices against a reputable shop. This ensures that you will only buy and sell at the best prices, as well as making sure you receive a professional service.
It can be tempting to trade with a local gold shop, and while this isn't necessarily a bad decision, BullionByPost offers a quick and easy alternative route into the gold market. We use state-of-the-art technology for the testing of all metal sold to us, ensuring that you get an accurate and competitive price for your gold.
Our website is also full of useful information for coin collectors and gold investors. Plus, our friendly, experienced customer service team is available to answer questions on any topic not covered by our website.
BullionByPost can pay direct to your bank account, saving you the hassle of going to a physical gold shop.
.
---
Gold shop near me
.
For those who do prefer a face to face transaction, BullionByPost offer a trade counter service at our premises in Birmingham. Just a few minutes' walk from Birmingham New Street train station – as well as many city centre bus stops – our office can be reached easily from most of the UK. Our trade counter service is open Monday to Friday, between 09:30 and 16:30.
.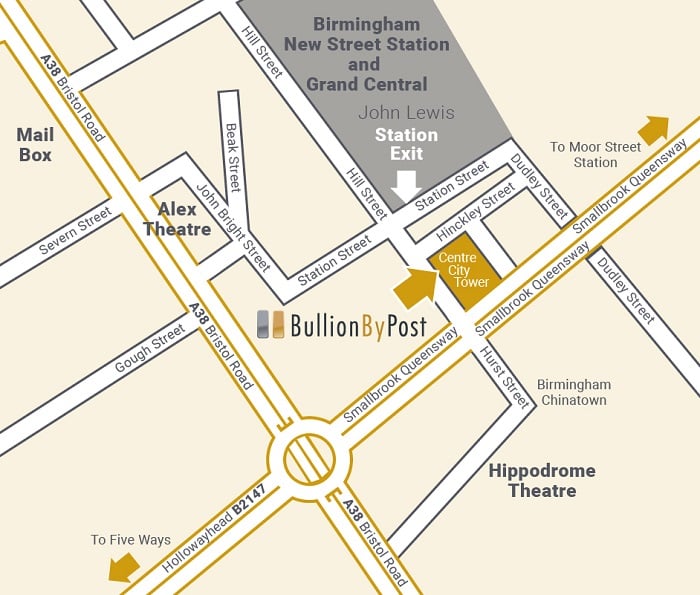 We are conveniently located in the centre of Birmingham, should you wish to visit us.
Read a more detailed look at why you should buy and sell your gold with BullionByPost. If you would like to speak to one of our staff about buying or selling gold please call 0121 634 8060 . Alternatively, you can email us via [email protected] and one of the team will get back to you.